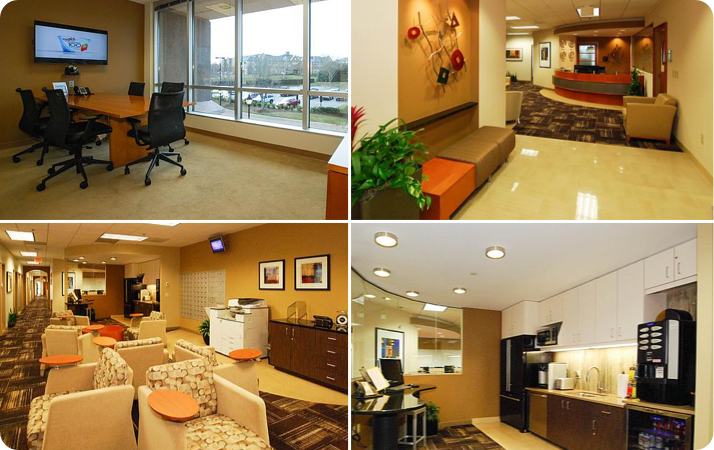 As we get into the New Year, there's still plenty of time to meet your professional goals for 2020, whether you want to grow your business, make smarter investments, or better manage your finances. You can start the New Year off right with the best space for your business with YourOffice-Ballantyne!
With entrepreneurs, freelancers, contractors, and remote workers growing in number, these professionals need a more reliable place to work than a distracting home office or a local café. At YourOffice-Ballantyne, we provide the professional space you need to work distraction-free with our meeting rooms and amenities for you to start 2020 off right.
Office Space for When You Need It
We provide office space that's available when you need it on flexible terms to support your professional needs as well as your budget. You can rent our office space by the hour, day, week, month, or year at your convenience. Our facility can accommodate you, several coworkers, or groups for larger meetings.
Our fully-furnished offices are ready to go with all the technology you need, including whiteboards, projectors, audio and video conferencing equipment, and more.
Meeting Rooms On-Demand
YourOffice-Ballantyne delivers meeting rooms on-demand for your convenience. We can accommodate everything from smaller meetings with just a few people to trainings and seminars for up to 40 people.
Our staff can also handle your meeting needs whether you need us to configure a room to a specific seating arrangement to taking care of the catering for your conference. Have a presentation to give and need the tech ready to go when you get here? We can set up a room for you based on your requirements, just let us know what you need!
Our Amenities Set Us Apart
When you work with us at YourOffice-Ballantyne, you'll enjoy our many amenities, including our mail service with the option for a private keyed mailbox with 24/7 access to our weekly mail forwarding service.
We also offer a live answering service so you can have a local number answered in your business name, or you can have messages sent to your email for even more flexibility. Our facility also features two kitchen areas stocked with free beverages, 24/7 access to our facility, IT support, security, and more.
Make the Best Investment for Your Business
When you need a budget-friendly professional office that makes the right impression every time with all the amenities of Ballantyne Corporate Park, YourOffice-Ballantyne has you covered. Give us a call today t (704) 259-4110 to learn more about our services or schedule a tour.